DATA EXECUTION PREVENTION :
(Buffer overflow)
Per evitare questo tipo di attacchi, Microsoft ha ricompilato molti componenti a basso livello con versioni più moderne dei propri compilatori.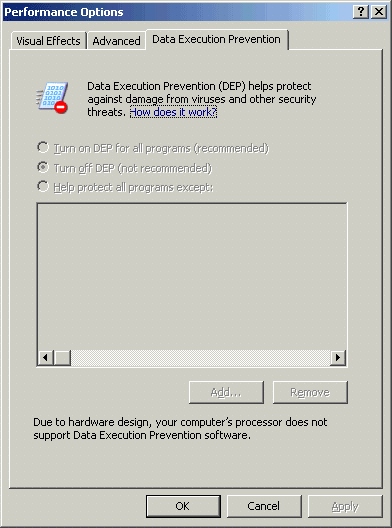 Con l'SP2 verrà inoltre supportato il meccanismo di protezione della memoria a livello hardware implementato nei processori di nuova generazione AMD64
( Athlon 64 e Optron ), e Intel Itanium.
---
E-MAIL HANDLING TECHNOLOGIES :
(Outlook Express)
Anche Outlook Express presenta un profondo irrobustimento contro gli attacchi, infatti sia in Outlook Express che Messenger sono stati risolti vari bugs di sicurezza ed è stato migliorato il controllo degli allegati.
Ora si può impostare Outlook Express per non prelevare materiale da link esterni presenti nei messaggi in formato HTML.
Oltre a ciò ora è possibile visualizzare la posta in formato di testo utilizzando la libreria RTF ( al posto della MSHTML che in più occasioni ha dimostrato la sua vulnerabilità ).
Infine con l'SP2 anche outlook Express ( come già avviene in IE ), può verificare la presenza di una firma digitale nei file.EXE ricevuti tramite allegato.
---
ENHANCED BROWSIG SECURITY :
(Download, Attachment, and Authenticode Enhancements, Add-on Management and Crash Detection, Binary Behaviors Security Setting, BindToObject Mitigation, Information Bar, Feature Control Security Zone Settings, Feature Control Settings in Group Policy, UrlAction Settings in Group Policy, Local Machine Zone Lockdown,MIME Handling Enforcement, Object Caching, Pop-up Blocker, Untrusted Publishers Mitigations, Window Restrictions, Zone Elevation Blocks)
Molte le novità per Internet Explorer, che ora blocca la zona Local Machine, per evitare l'esecuzione di script pericolosi, come il download automatico dei dialer.
E' stata migliorata la gestione dei moduli ActiveX, e c'è un maggiore controllo di sicurezza sull'installazione di eventuali addon, e in caso di malfunzionamento, si hanno meno possibilità di blocco del browsers o instabilità del sistema operativo.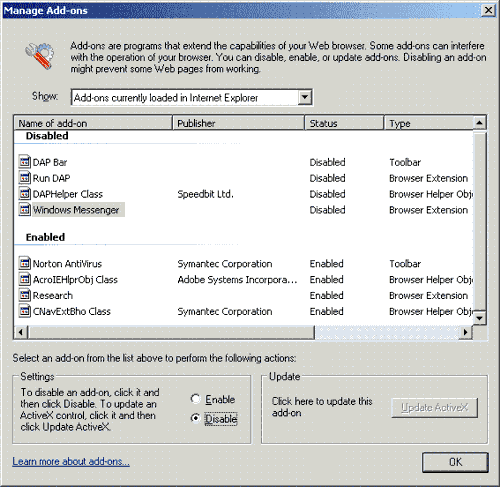 Inoltre con questo aggiornamento ad Internet Explorer viene implementato un popup stopper, di semplice configurazione.