Rimuovere le toolbar indesiderate usando Toolbar Cleaner
Le toolbar nel browser spesso vengono aggiunte a nostra insaputa dopo aver installato dei software, rimpicciolendo lo spazio dedicato alle pagine Web e rallentando la navigazione Internet. Ecco come disfarcene utilizzando il programma Toolbar Cleaner.
Clicca qui per scaricare Toolbar Cleaner.
---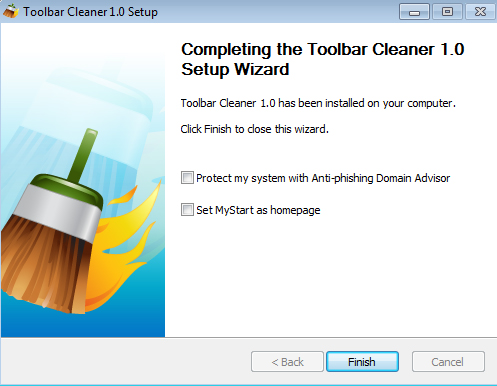 Avviamo l'installazione di Toolbar Cleaner con un doppio clic sul file toolbarcleaner_setup.exe. Clicchiamo Next, spuntiamo I Agree to the terms in the Licenze Agreement e proseguiamo con I Agree. Prima di concludere con Finish, rimuoviamo la spunta da entrambe le caselle proposte.
---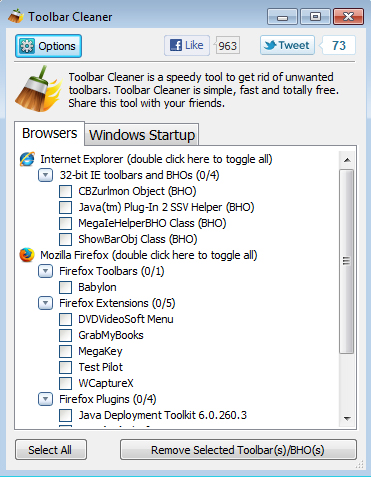 Toolbar Cleaner sarà automaticamente eseguito. Il software spulcia nei browser Internet Explorer, Firefox e Google Chrome e, oltre alle barre degli strumenti, tra i risultati elencati nella scheda Browsers troveremo anche estensioni, plugin e BHO (Browser Helper Object).
---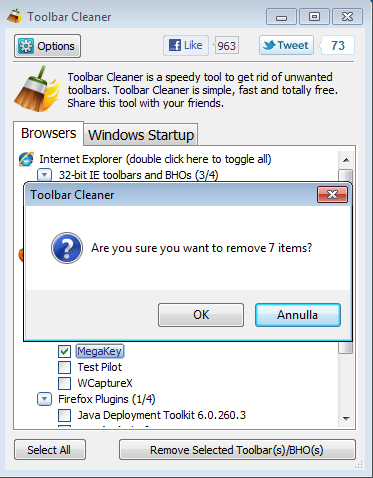 Spuntiamo le caselle corrispondenti a barre degli strumenti e altri elementi indesiderati da rimuovere, quindi clicchiamo Remove Selected Toolbar(s)/BHO(s). Clicchiamo OK per proseguire e poi Don't run. Avviamo il browser e godiamoci i nostri siti preferiti senza inutili orpelli.
---
Cronologia degli articoli pubblicati su WinTricks
---