Salviamo tutti i driver del PC con Semper Driver Backup
Installare i driver delle periferiche del computer è la procedura più lunga e noiosa che segue la reinstallazione di Windows. Utilizzando il programma Semper Driver Backup possiamo creare un backup dei driver da ripristinare in un clic. Ecco come fare.

Clicca qui per scaricare Semper Driver Backup.
---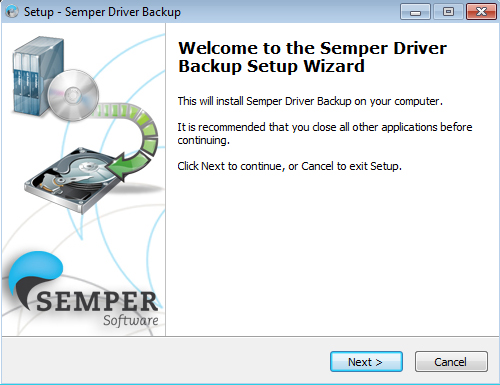 Scompattiamo l'archivio Semper_Driver_Backup_Install_40218.zip ed eseguiamo il file Semper_Driver_Backup_ Install_40218.exe. Clicchiamo Next e spuntiamo I accept the agreement. Proseguiamo cliccando quattro volte Next, togliamo la spunta da View the Release Notes e chiudiamo con Finish.
---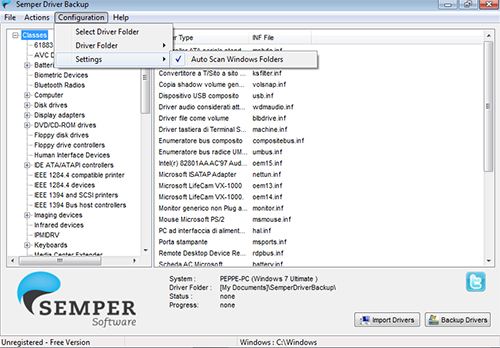 Avviamo Semper Driver Backup, accediamo al menu Configuration/Settings e abilitiamo l'opzione Auto Scan Windows Folders. Con Backup Drivers (OK) avvieremo il salvataggio dei driver. Apriamo il percorso C:\Users\NomeUtente\Documenti e copiamo la cartella SemperDriverBackup in una chiavetta USB.
---
Quando dovremo reinstallare Windows, passiamo subito all'installazione di Semper Driver Backup (Passo 1). Colleghiamo al PC la chiavetta USB contenente il backup (Passo 2), avviamo il software, clicchiamo Import Drivers, indichiamo il percorso della cartella SemperDriverBackup e confermiamo con Sì.
---
Articoli correlati:
---
Cronologia degli articoli pubblicati su WinTricks
---