Per quanto riguarda i servizi, ne viene aggiunto uno, avviato di default: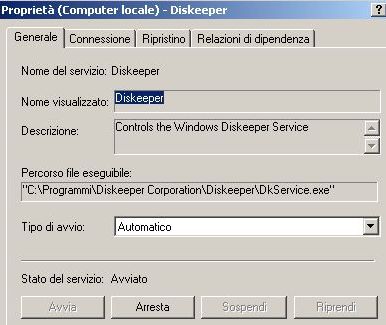 Tale servizio occupa in memoria poco più di 11MB, anche durante la deframmentazione:



---
Caratteristiche di Diskeeper
Facciamo dunque partire Diskeeper; il programma, la prima volta, ci avvisa della possibilità di cercare aggiornamenti online: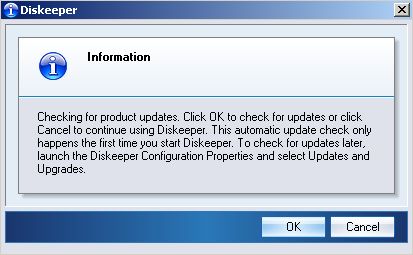 Ecco la schermata principale di Diskeeper 10. Bisogna dire che è ben progettata, con tutte le funzioni facilmente raggiungibili tramite i menù o il comodo pannello laterale.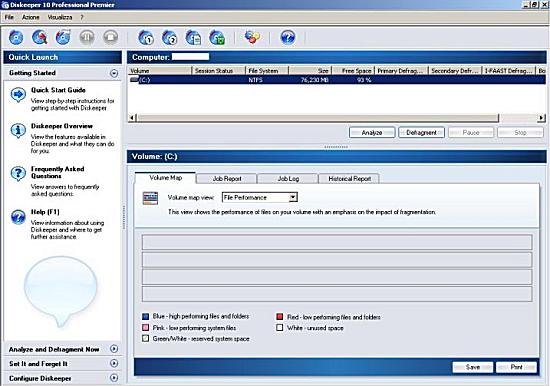 Le macro-funzioni di Diskeeper sono 4: Getting Started, tramite cui possiamo dare una lettura alla guida, alle funzionalità, alle FAQ e all'help; Analyse and Defragment Now, per l'analisi e la deframmentazione manuale; Set It and Forget It per la completa automatizzazione dei processi di deframmentazione; Configure Diskeeper per personalizzare il programma tramite le sue opzioni.