MP3 allo stato dell'arte.e, volendo, anche del tutto gratis.
---
Bene, si comincia a fare sul serio, adesso.
Vediamo come cavare fuori uno o più mp3 allo State of the Art dai nostri CD audio.
Ingrediente fondamentale: 1 CD audio
E lo infiliamo nel lettore.
Apriamo per prima cosa EAC, e settiamolo: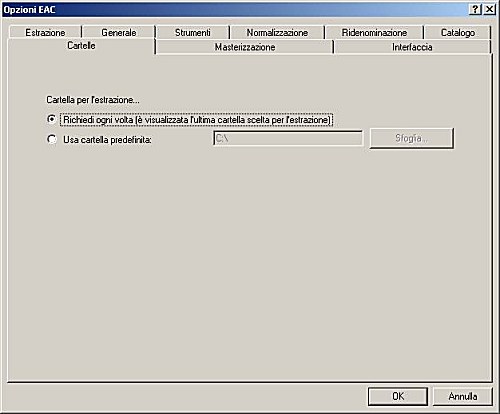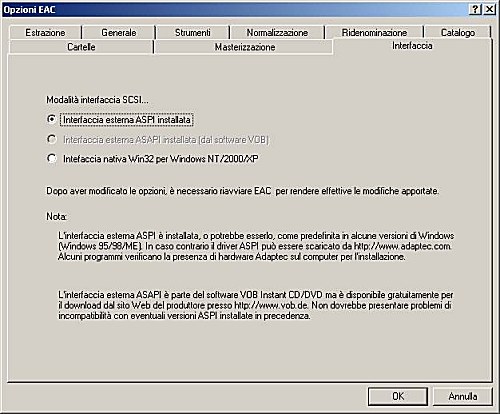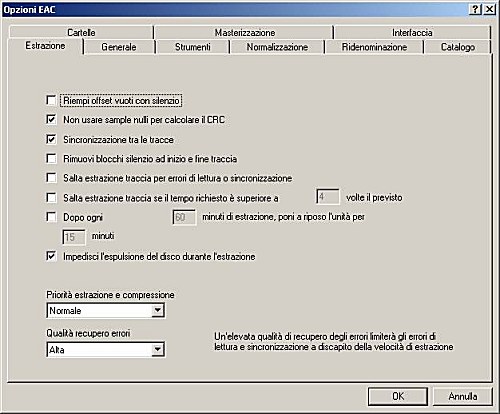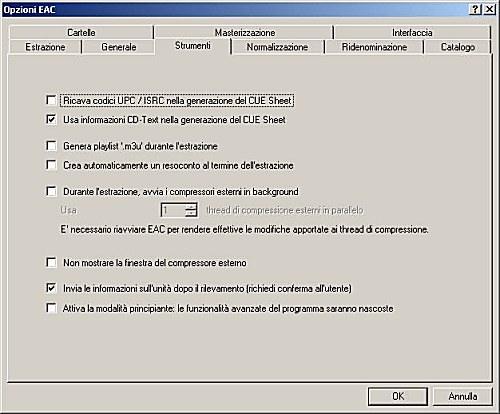 Quanto sopra è sufficiente per l'utilizzo che faremo del programma.