Videoediting su Windows 7
In Windows 7 non trovi più Movie Maker e la versione Live non ti soddisfa? Per risolvere il problema basta seguire questa semplice procedura. In questo modo potrai aggiungere la versione 2.6 di Windows Movie Maker anche al nuovo sistema operativo e tornare a dilettarti con il video editing come hai sempre fatto.
1 - Colleghiamoci al sito www.microsoft.it, nel campo di ricerca in alto digitiamo Movie Maker 2.6 e premiamo Invio. Trovato il link Dettagli download: Windows Movie Maker 2.6, clicchiamoci sopra per accedere alla pagina di download. Scorriamo la lista e premiamo Scarica in corrispondenza di MM26_IT.msi.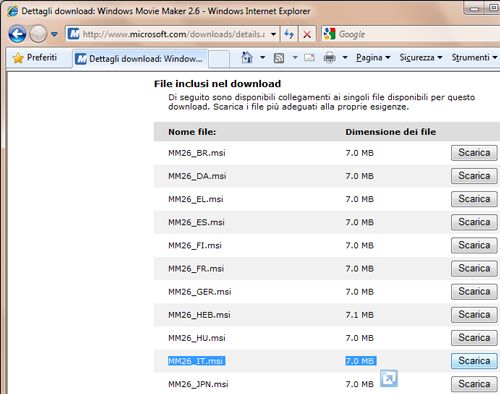 2 - Al termine del download, facciamo doppio clic sul file MSI e seguiamo la procedura d'installazione di Movie Maker: premiamo Next, spuntiamo la voce I accept the terms in the License Agreement e clicchiamo Install. Attendiamo il completamento della procedura e premiamo Finish.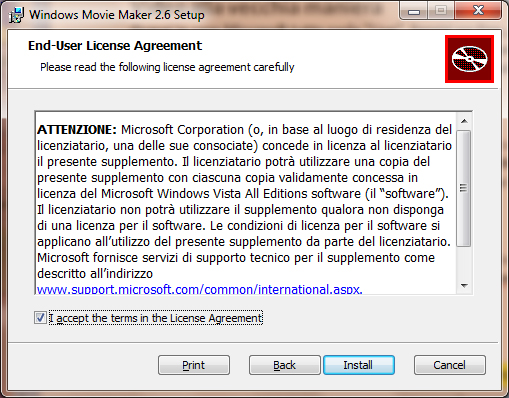 3 - Avviamo Windows Movie Maker 2.6 da Start/Tutti i programmi. Nel menu 1. Acquisizione del video clicchiamo Importa video e carichiamo il filmato da editare. Ora possiamo personalizzarlo come abbiamo sempre fatto con nuove immagini (Importa immagini) ed effetti (Effetti video e Transizioni video).